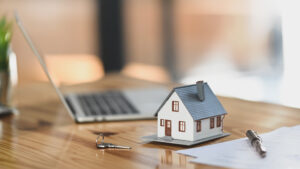 One of the most important aspects of finding a new home is in the financial side of things. If you are not typically adept at these situations, you might feel overwhelmed at the concept. It can be helpful to have a guiding hand through the entire process, from the initial decision through to closing.
At The Swanson Group Real Estate in Omaha, NE, we aim to place you into a new living space that truly feels like home. Work with us to find a house and a neighborhood that suits your needs, and we can also help you to understand your budget. As we see a slight market correction in home prices and interest rates, talk with our team to understand how you can use the current landscape to your advantage. We are here for all of your real estate needs in the Omaha metro region!
Start Your Path Off Right With Proper Planning
The preparation for your new move can make all the difference in your experience. Take the time to determine your needs, so that the property search process focuses on what really counts. It can become easy to get caught up in various amenities and interesting quirks in houses, but do they really serve to advance your goals? Planning for what matters to you allows you to look at extra features as additional benefits, rather than a primary attraction.
Determining your budget is also a key part in this process. During and immediately after the COVID-19 pandemic, home prices shot up around the nation. We are seeing a slight market correction, as houses are less in demand. There are still advantages of this time, and it may be preferable to you. Speak with our team about your options, so that you understand the current landscape.
We Help New Homeowners And Seasoned Veterans Alike
Whether this is your first purchase or if you have been through this process before, the assistance of a quality real estate agent can bring you significant benefits. We have years of experience in the Omaha metro region, so we can also assist you through the sale of your current home.
If you are looking to downsize or increase your square footage, speak with The Swanson Group about your selling needs. We utilize a 15-step marketing plan to help you find a fair price for your house. Work alongside our team to reach a more comfortable experience.
Trust In The Swanson Group Real Estate
Speak with a member of our team at The Swanson Group Real Estate today at (402)679-6566 to learn more about how we can help you. From the decision to sell to finding a new property, we are here for your needs in Omaha, NE.