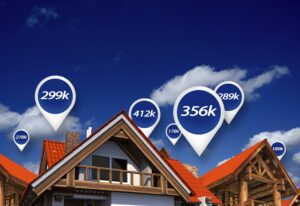 Now could be the right time for you to change your living situation. Whether you need to grow your space or downsize after the kids go to college, the sale of your current home can be a struggle for some families. After all, you have spent years making memories at this location, so it may be hard for you to leave. Sentimentality can become a stumbling block for homeowners looking to sell, so it is helpful to have a third party agent who has your best interests in mind.
When you are looking to move within the Omaha, NE metro region, speak with us at The Swanson Group Real Estate. Starting with your decision to move, we can help you smoothly navigate the process of a sale. Through the closing of your home, work with us to help you to seek a positive result in a shifting market. As home prices around the country are starting to trend downward, this could be an opportunity for your family. Talk to a trusted agency group about all of your real estate needs!
This Might Be The Move You Need
Our living situations can sometimes fluctuate more than our ability to move. If you have been thinking about downsizing for a while, the current market outlook may have given you the drive you need to make a change. The addition of a new child is another common reason for a move. These shifts require significant changes in your real estate investment as well as your daily life, so it is important to know your steps in the process.
Moving Into A More Buyer-Centic Market
The price of homes across the country has begun to dip from their pandemic highs. This was to be expected, but it also might serve as an opportunity in the sale of your home. Speak with our team so that you know the path in your move. If you are looking to move in the Omaha area, we can also help you to find a new home that suits your needs. A hasty move can wind up costing you in the long run, so make the decisions with the tools you need to succeed.
A Trusting Hand While Selling Your Home In Omaha, NE
Speak with a member of our team at The Swanson Group Real Estate today at (402)679-6566 to learn more about how we can help you to sell your current home. Whether you are looking to remain in the region or if you are heading to greener pastures, go through the process with a helping hand. Talk to a knowledgeable team of agents and staff to know your options at every step of the way!