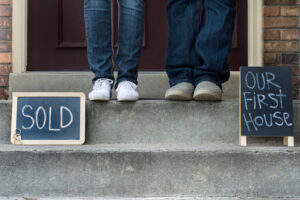 The past few weeks have been devoted to buying, but what if you are looking to sell your home? The Swanson Group is here to help you with all of your real estate needs, from start to finish. If you are thinking of making a change, give us a call and we can take you through the process every step along the way. From the initial decision to sell to closing, we have your back. In between, there are vital decisions when it comes to pricing.
As well, we can discuss any repairs that you are intending to make before selling. This way, you will have a guiding hand along the way to help you determine which costs can actually help you reach a financial gain. Do not spend your time and effort into improvement if it will only cost you more money. Trust your agents in finding you a positive outcome in your sale!
Make The Decision For The Right Reason
When it comes to home sales, an important thing to remember is the reasoning for the change to begin with. A home is a serious investment, and not only in regard to the money involved. There is time and effort in moving and the ultimate goal should be to find a beautiful new place to live. Taking the plunge solely for the sake of monetary decisions can be short-sighted and lead to a gap in homeownership. You may also be more likely to make a decision based on theoreticals when thinking only as a financial investment. Start with the place, not the price. Home flipping can be more difficult than you think when you see it on television and there is a reason why not everyone is successful at it.
2023 Shows A Less Speculative Market
While the highs of the recent real estate market seem to be cooling off a bit, this can be a positive for you as a seller. The craze of the pandemic led to sky-high prices for home sales and these are still elevated. Things appear to be a little more stable now. This can affect you in selling as well as purchasing a new home. Stability may help you to make a better, more metered, decision.
Some homeowners might see slightly declining home price rates and think that they should wait until the next peak. However, most people are also in the market for buying a new house. When prices are high for your buyers, they are also elevated whenever you look for your new dwelling.
A Helping Hand In Seling Your Home In Omaha, NE
If you are looking to make a change, then please call our Omaha, NE real estate group today at 402-679-6566. Our team can help you to determine pricing and any repairs you are looking to make before the sale. Discover the advantage of a trusted real estate agent!