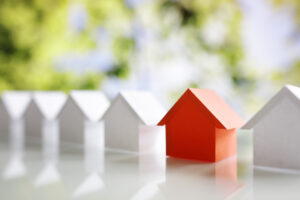 Our last blog focused on the home search, how we help our clients find the perfect properties in Omaha, NE. But once you do, what happens then? How do you make an offer and reach an agreement with the seller? In today's blog, Bill Swanson and The Swanson Group talk about what happens when you find a house!
Your Search
We take a number of steps to help you with the home search. Once we understand your criteria, we will provide an app so you can see home as soon as they hit the market, giving you a chance to snatch them up before they're on sites like Trulia and Realtor. Our team also uses the 80-10-10 strategy to help you find a home that suits your needs without the process dragging on. We look for a home with 80% of what you want, 10 % of what you like but could easily change (paint, trim, etc.), and 10% of what you would have liked but could live without. But once you find a house, what happens next? How do you make this your forever home?
Preparing Your Offers
Once you locate one you like, we will look at comparable sales in the neighborhood and then create an offer that is fair for all parties involved. We will also talk to you about steps in the process like inspections, earnest deposit amounts, and closing dates. Often, being flexible on these items can increase your chances if there are other buyers involved, and there likely will be. You may consider paying some closing costs, or being flexible on the closing date. We could also help you write a letter to plead your case and talk about what the home could mean for you and your family. While there's no guarantee they will see this letter, it can help if they're deciding between you and another buyer.
Reaching an Agreement with the Seller
If you're paying cash, you will next need a proof of funds letter from your bank, or if you're taking out a loan, an approval letter from your lender. Once your offer is sent in, the seller will respond with an acceptance, rejection, or in some rare cases, a counter offer. If you have any questions about buying a house in Omaha, NE, or about selling one, then talk to our team. We're ready to be your realtor for life!
Your Omaha, NE Real Estate Team Is Here to Help You
Our team is here to help you locate the perfect place in the right area of Omaha. If you need help with finding the right house for your family, then please call our Omaha, NE real estate group today at 402-679-6566.