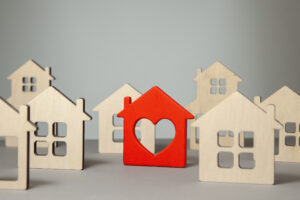 Are you looking for a new home in Omaha, NE, or possibly relocating to our area for work or family? If you need to find a house, we can help with your property search. Bill Swanson and The Swanson Group are ready to help you and your family find the perfect place for your needs with our unique strategies!
The Initial Interview
First, we need to know what you're looking for in a home. Do you have a growing family and require a large house? Are you looking to downsize? Do you simply want to relocate to a part of Omaha that better fits your lifestyle? We will set up an initial interview to find out what you're searching for. Sometimes, people want to be near the nightlife and in the heart of the city, while others are focused on being in quieter areas or in a good school district. We know Omaha very well, and can help you find not only the house, but the neighborhood that fits your needs.
Seeing Homes When They Hit the Market
Once we have your criteria, we will provide a link to an app. This app is one where brokers input houses as soon as they hit the market. That way you can have a better chance of putting in an offer before someone else snatches it up. We will also work with you to arrange an in-person tour of the house. We can also discuss making an offer and what could help your chances, such as being flexible on closing dates and costs, and even writing letters about why their home is perfect for you or your family.
80-10-10
We don't want you to feel you have to settle for a home, but we also don't want the process to drag on for you either. Which is why we may suggest our 80-10-10 strategy, which has proved very helpful for our clients in the past. Essentially, we look for a house that has 80% of what you want. The place should also have 10% of what you like, but easily change as your tastes do, such as paint and trim. You should also have 10% of what you would have wanted, but could easily live without. We find this helps people choose a home that fits them well, without putting all their eggs in one basket.
If you have any questions about an Omaha, NE, property search, then contact our team today.
Your Omaha, NE Real Estate Team Wants to Help You Find a Home
When you're looking for a place in our community, we're ready to help. If you want assistance in finding the right place for your family, then please call our Omaha, NE real estate group today at 402-679-6566.