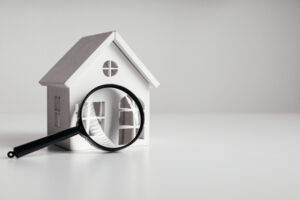 Are you looking for a new home in the Omaha, NE, area, or are you relocating within our community? If so, then Bill Swanson and The Swanson Group can help with your property search. In today's blog, we're going to look at how our team helps individuals and families find the home that fits their criteria!
What is Your Criteria?
First, we want to sit down and talk to you about your criteria for a home. What are you looking for in the size of your home, how many people do you need to accommodate? Do you need room for a home office, is a backyard a must or not necessary at all? Also, the area you want to live in is a major factor too. Do you need to be close to nightlife and events, or do you prefer somewhere quieter? Do you have kids that need a specific school district? We know the area well, and can help you not only find a house, but a community to relocate to that suits your needs. We will also discuss the 80-10-10 rule, which has helped many of our clients find a home without always waiting for the pitch perfect one. You look for a place with 80% of what you want. Also, 10% of what you like but could easily change, like trim and paint, and 10% of what you would like but could live without.
Our Special App
Once we set up your criteria, we will begin the search. To keep you from competing with hundreds of people on popular realtor websites, we will provide an app in which brokers input houses the second they hit the market. You now have an edge over other people looking in your area, and a chance to grab a home before someone else does. Keeping your criteria in mind, we can help you decide which ones to send an offer to, and which ones to pass on. This process can take as long or as short as you need, we want to help you find the right place and not settle!
The First Offers
We know how to make your officer more competitive, such as negotiating on closing costs and timelines, and also writing letters about your situation to the seller. If you have any questions about buying a new house in Omaha, NE, then contact our team today.
Your Omaha, NE Real Estate Team Is Ready to Help You Find a Place
We would like to help you complete your property search and find the right house for your family. If you want to find out more about looking for a house in our community, then please call our Omaha, NE real estate group today at 402-679-6566.