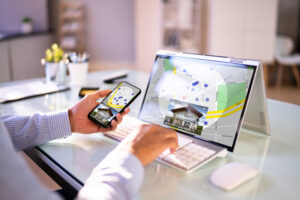 Will you be moving to Omaha, NE, from another part of the country, or simply relocating within the city? Either way, our team can help you throughout every step of the process. In today's blog, Bill Swanson and The Swanson Group talk about the property search, and how we help you find the right place for your family!
Welcome to Omaha
We love our city, it has something for everyone! Good schools, amazing museums, and tons of community activities. We know this area well, which means we can help you find a home in the parts of the city that fit your needs. Looking for a walkable area where you can check out the nightlife? Do you need a community with good schools? We can help direct you to the parts of Omaha that will match your lifestyle! We also know how to help you find a place that fits your criteria, without the home search dragging on forever.
Your Criteria
One of the first steps is to sit down with you in person, or via zoom, to talk about your criteria. We want to know what you're looking for in a house. What are your needs? What are your esthetic preferences? To prevent you from putting all your eggs in one basket, looking for that 100% perfect home, we may recommend the 80-10-10 strategy. You look for a house with 80% of what you want and 10% of what you like but could change in the future, such as paint and trim. There is also the 10% of what you would like, but could easily live without. This has helped so many clients find the home that fits themselves or their family.
The Home Search
Our team will help you with online websites, and will also connect you to a special app that brokers input houses as soon as they hit the market. This way you have a chance to find a house and make an offer before it hits major websites. When you find one that you're interested in, we can help you with the offer and hopefully, securing the place that works for you! If you have any questions about how we find a home for people in Omaha, or about the home search in general, then contact our team today. From the first step to the last and beyond, we're your realtor for life.
Talk to Your Omaha, NE Real Estate Team Today
Our team is here to help you with every step of the house buying process, so you're never in the dark. If you want to find out more about how we help you find a house and assist with the purchase process, then please call our Omaha, NE real estate group today at 402-679-6566.