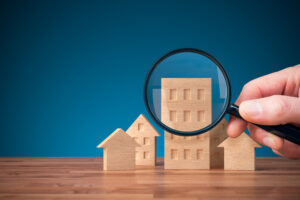 Are you moving to the Omaha, NE, area from out of town, or looking to relocate within the city or surrounding suburbs? If so, then you may be overwhelmed by the results and have trouble finding the right place, or finding one that isn't pending, then you may need help from Bill Swanson and The Swanson Group.
Ready to Buy a House
If you're interested in finding a home in our community, then you should work with our team! We know this area, and we know the areas that have the best schools, access to entertainment, or offer a quiet, relaxing atmosphere.
Discovering Your Criteria
We will sit down with you in person, or via email or phone, to find out what you're looking for in a home. Do you need something larger to accommodate your growing family, or are you looking to downsize? Do you need a neighborhood that better suits your needs, or are you looking to add properties to your portfolio? We will take these factors into consideration, and work within your budget to find something that meets your needs.
The House Search
When we have your criteria, we will give you a link to a special app in which brokers add homes as soon as they hit the market. You can use this to see homes and get a better shot at purchasing them before someone else does. We will also be searching as well, and will send you places as we find them, and will help you navigate the market.
80-10-10
To help people parse the tons of homes available and find what they need, we often implement the 80-10-10 strategy, which has been very helpful for our clients. Essentially, instead of looking for the 100% perfect house, which could lead you to putting all your hopes on only one or two homes in the area, we look for one with 80% of what you want, as well as 10% of what you like but could easily change in the future, like paint and fixtures. We also have 10% of what you would like, but could easily live without. This helps people find one that works for them, and keeps the search from dragging out unnecessarily.
If you have any questions about finding a house in our community, or about selling one, then contact our team today. With our constant contact approach, we're there every step of the way.
Talk to Your Omaha, NE Real Estate Team
We know the Omaha real estate market better than anyone, and can help you navigate it. If you want to find out more about finding the right house for you and your family, then please call our Omaha, NE real estate group today at 402-679-6566.