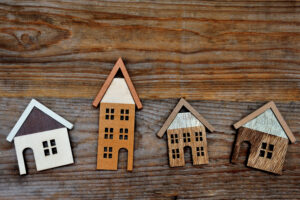 We've talked a bit about selling your home in the past couple of blog posts. Today, we continue that process by focusing on what happens when an offer is made. In today's blog, Bill Swanson and The Swanson Group of Omaha, NE, discuss how to respond to these offers and what to expect during closing day.
We Stay in Contact
We will update you on a regular basis about your home's listing, and about people wanting to tour it in person. You won't be left confused or unsure about the next steps, as we're here throughout the entire process of selling your house, and beyond! After all, we want to be your realtors for life. We'll let you know about the feedback from people visiting your house or looking at it online, and when offers come in, we will begin to present them to you so you can make a decision and hopefully, sell your place!
The Offers
You'll likely receive quite a few offers and we will help you parse through them and choose the best options for you. If possible, we would love to discuss these in person with you. We'll ask them for preapproval letters if the offer is in cash. You can reject them, accept them, or if you like the buyers but want a better offer, provide a counter offer to negotiate with them. Once an offer is accepted, we will begin the process of closing the sale, and we will keep you updated with each step of the process. You'll never feel left in the dark!
The Closing Process
Once the house is sold, we can collect the check for you and hand deliver it to your place if you live locally. Now you can move forward with your new house, whether that means relocating in our community or leaving it. But this won't be the last time you hear from us! We will check in from time to time via email or phone call to see how you're doing, and if you're interested in buying or selling a home. We're also always available if you have questions about contractors, repairs, or updates to your house. We take being your realtor for life very seriously, and are always there to help!
If you have any questions about selling your home, then give us a call today. We're ready to help you move on to the next exciting stage of your life.
Your Omaha, NE Real Estate Team is With You the Whole Way
We would love to help you find the best offer for your home. If you want assistance with putting your home on the market, then please call our Omaha, NE real estate group today at 402-679-6566.