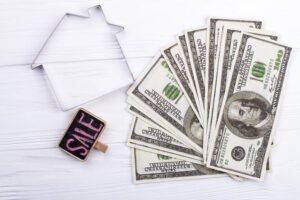 Selling your home can seem overwhelming, which is why we're here to help take the stress away. We've talked about how to choose your listing price. But now, Bill Swanson and The Swanson Group in Omaha, NE, want to talk about how we stage, photograph, and market your home to get the best price possible!
Staging Your Place
The marketing process begins with showcasing your home in its best possible light. We'll bring in a professional stager to offer tips on arranging your rooms to help your home look great and stand out in online listings. This meeting usually takes about two hours, and is included as part of our award-winning services! Next, we'll have professional photos taken. This way people not only see high quality images, but also an idea of the potential your property has to be a home. A little arranging looks way better to potential buyers than empty rooms. Now, we have images we can add to your marketing materials!
Marketing Materials
We will showcase your home in physical ads in newspapers and flyers, and we can even put a flyer box on your lawn. We'll implement text marketing campaigns and direct mailings too, and will add listings to dozens of websites, including big ones like Trulia and Realtor, as most people's first encounter with your home will be through online listings.
"Coming Soon" Approach
We're not afraid of encouraging a little hype for your sale, too. With a "coming soon" approach, we will have ads to let people in your area know that a house is soon to hit the market. We could go with a delayed exposure, immediate exposure, or a process that combines the two for a middle approach. Our plan will take your preferences and availability into account too, as we want to work with your timeline and help you complete this sale so you can move on to the next exciting stage of your life!
If you have any questions about the process of selling your house or property, or if you're ready to work with experts who know the Omaha, NE, marketing inside and out, then contact our team today to learn more. We want to make the process a headache-free one, and one that earns you the most for your house!
Your Omaha, NE Real Estate Team Wants to Help You Sell Your House
Our team is eager to help you with the sale of your house and property! Whether you're looking to relocate in Omaha or leave the area completely, we can make your sale process a convenient one. If you want assistance with selling your house, then please call our Omaha, NE real estate group today at 402-679-6566.