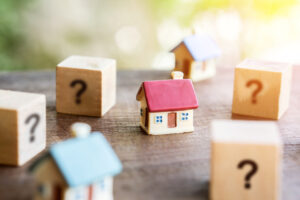 Do you have a house for sale? This is the market for it! Don't worry about the stress of the process, instead talk to our team. Bill Swanson and The Swanson Group in Omaha, NE, knows how to help you get the best price possible for your home, and is there for you from the first step of the process to the last!
Ready to Sell?
Has your family outgrown your current house? Or do you want to downsize or relocate to a new neighborhood that better fits your life and hobbies? Regardless of your reasons for selling a house, we can help make the process one free of headaches and stress. We can work with you for the initial interview with our team, the last moments of closing day and beyond. After all, we want to be your realtors for life, and we take that seriously! First, give us a call and we will schedule a time to see you at your convenience. Then, we can discuss moving forward with the sale.
Our Marketing Plan
First, we need to find the right price for your home. We'll start with a detailed market analysis, looking at comparable homes and including a 15-step marketing plan. We can then create a price that's not only fair for you, but ensures your home doesn't sit on the market. Our plan will include dressing up your house for professional photographs, working with a stager and photographers, so everything looks great in your ads. Speaking of, we will have physical ads and flyer boxes on your lawn, but we will also advertise in papers and of course online through dozens of different realty websites. Since 95% of people see a house online first, we need to make a great first impression. We also have text-based marketing, direct mailers, and more.
Choosing Your Price
We then choose a price that fits your goal. Do you need to sell your house quickly? Do you need to gain the most value for your property and are willing to spend time on this? We take these factors, and comparable sales, into account. If you even have questions or cones during the sale, please never hesitate to reach out to our team and discuss your options. We're ready to help you through every step of the process, so you can focus on the exciting next stage of your life.
Your Omaha, NE Real Estate Team Can Help You Sell
We can help you through each step of the sale process to help you avoid headaches and stress! If you want to find out more about listing your home and getting a fair price, then please call our Omaha, NE real estate group today at 402-679-6566.