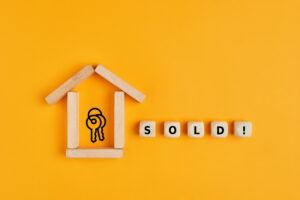 In our last couple of blogs, we talked about how to prepare your home for an impending sale. But once it's on the market, what happens next? In today's blog, Bill Swanson and The Swanson Group in Omaha, NE, want to talk about how we help you throughout the sale process!
Our Marketing Strategy
When it comes to marketing your home, we want a wide reach. We don't just set up a flyer box on your lawn and call it a day. Even before the sale begins, we will be using "coming soon" marketing items to start the hype in your neighborhood. We also offer text and physical mailings, and we feature your home on dozens of websites with high quality professional photographers of a staged home, ensuring people see the full potential your house will offer. This wide reach helps ensure you don't have to take the first offer and can instead wait for the one that brings you the most value for your home, so you have a leg up on the next exciting stage of your life.
Constant Contact and Negotiation
We believe in a constant contact approach, which means you will hear from us frequently. We can update you about each step of the process and what to expect next, so you're never confused or worried about missing a crucial step in the same process. We will help arrange tours of your home, online and in-person, and will discuss the offers that come in with you. We can help you decide whether to accept the offer, reject it, or offer a counter one. We also keep your apprised about people's response to your listing. We can also discuss the buyer taking on some of the closing costs, or being flexible with the closing date. When you accept, our team can help you navigate the inspection process and each step of the finalized sale.
The Closing Process
If you live locally, our team will collect your check and deliver it to you in person once the closing process is completed. You now move on with your life, but we will still be in contact! If you have questions down the road, or if you need help finding contractors or possibly selling your next house, we're always here to help you. We're your realtors for life, and we take that duty seriously!
Your Omaha, NE Real Estate Team Wants to Help You Sell
When you have a house or property for sale, we can help you through each and every step of the process. If you want to find out more about preparing and overseeing the sale of your house, then please call our Omaha, NE real estate group today at 402-679-6566.