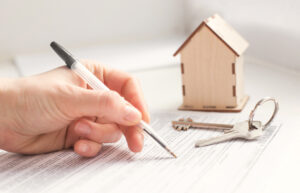 We've looked at how we help you find the right home, but what happens once you choose one? In today's blog, Bill Swanson and The Swanson Group are talking about how we help buyers reach agreements with sellers and what to expect from closing day.
Reaching Your Agreement
Once you've found a place that fits your criteria and you want to make an offer, we will take a look at comparable sales in the community, and then help you prepare a fair offer. Right now, there is quite a competition for homes, so we can discuss possible options to increase your chances of an acceptance by the seller, such as increased flexibility on the closing date, or possibly taking on some of the closing costs yourself. There are also increases in earnest deposit amounts, and flexibility with inspections too. We'll also make sure to include your acknowledgment of the property disclosures. People have also found success by writing a personal letter to the sellers.
Now, it's in the hands of the seller. We may get one of three responses. They could accept the offer, and we move forward. They could reject it. Finally, they could give us a counter-offer. From there, we talk about possible solutions moving forward, or we look at a different property. But if the offer is accepted, then we're one step closer to closing day!
Closing Day
A lot happens in this final step. We turn over your earnest deposit amount, and any order inspections will be conducted. Your lender processes your contract, and you choose your rate. The lender may also order an appraisal, which you could pay a fee for. Don't worry, we keep you apprised of every step so you're never confused or in the dark. You then make sure utilities are ready to be turned on, and set up your homeowner's insurance. There is one final walk through to make sure everything is as it was when you first saw it, and that any ordered repairs or improvements have been completed as contracted. Your lender provides the amount you need and you wire those funds or provide a cashier's check. The final day could take 15 minutes to an hour, and once done the keys are handed to you, and you start the next phase of your life!
If you have any questions about buying a home in our community, then please don't hesitate to reach out!
Your Omaha, NE Real Estate Team Is Here to Help Your Family
From the first interview to the last minutes of closing day, our team is here to help. If you want to find out more about how we help with the last steps of your home sale or purchase, then please call our Omaha, NE real estate group today at 402-679-6566.