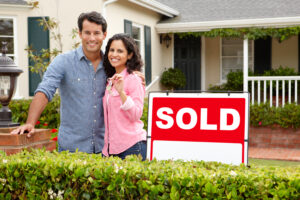 We recently talked about how we prepare your home for sale, and also implement a 15-step marketing process, so you can find a buyer. But once someone is interested and makes an offer you accept, what happens next? In today's blog, Bill Swanson and The Swanson Group talk about how to find a buyer for your house in Omaha, NE.
The Offer
Our team will present any offers that come in to you, and when possible, we prefer to do this in person. But we can also work over Zoom or email. We then analyze these offers together and talk about the pros and cons. We'll ask the potential buyer for preapproval letters and proof of funds. We can help you decide whether to accept, reject, or offer a counteroffer. Once you approve of one, we will help you with the inspection process and each subsequent step for the pending sale.
Staying in Contact
You're never going to be on your own, or unsure of the next step in the process. From the moment you start working with us, we will keep you updated on the process of your listing. We will let you know how it's going on the sites we lost it on, and whether people are looking or interested in an in-person viewing. We take their feedback into account, so we can later our marketing strategy to help improve the chances of a sale, and to make sure you receive a fair price! Once someone provides an offer you accept, we'll work with you to prepare the home, order inspections, and arrange each step.
The Closing Process
When the closing process begins and the buyer delivers the check, we will collect it on your behalf if you live locally and deliver it in person. But don't worry, we're still here to help as needed. After all, we're your realtors for life! We will check in every few months via email, mail, or an occasional phone call (if you don't mind, of course). You may be interested in buying or selling in the Omaha area in the future, and if so, we want to help. We can also discuss quality contractors if your home needs work done down the road. If you have any questions about purchasing or selling a house in Omaha, NE, and want to work with a team of experts, then give us a call today!
Talk to Your Omaha, NE Real Estate Team Today
Our team wants to help residents find their new home, or sell their house, with ease. If you want to find out more about buying or selling a house in our community, then please call our Omaha, NE real estate group today at 402-679-6566.