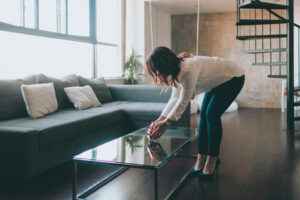 If you're ready to sell your home, you may feel overwhelmed by this process. We understand, and we've worked with many families in our community, helping them earn the best price for their home. Bill Swanson and The Swanson Group understand the housing market in Omaha, NE, and can help your family too!
Choosing Your Price
First, we will sit down with you to discuss the value of your home and what price you can ask for. We will pull similar sales for your area, and take into account the recent prices in the housing market, to create a price that works for you and prevents your home from sitting on the market.
Staging Your House
Once we have the price, we want to showcase your place in the best possible light. To begin, we will work with a professional stager, who can arrange rooms to make them esthetically appealing, and to showcase the potential your house has for buyers.
Taking Photos
Once your home is properly staffed, we will hire a professional photographer to take pictures, which we can use in mailings, ads, flyers, and on realtor websites like Trulia or Realtor, and dozens of others. These will help impress potential buyers, so they can arrange in-person viewings and hopefully, make an offer on your house.
Marketing
Once we stage and photograph your house, the marketing plan will begin in earnest. We have a unique 15-step marketing plan to get the word out, so no matter how people look for a new home, they will be able to find your listing and make an offer. Next, we help you with these offers, so you can accept, reject, or offer a counteroffer. We believe in a constant contact approach, so our team will be available to let you know about each and every step. This way, you never feel overwhelmed or on your own. Even when the sale is complete, we will be here should you need to sell or buy in the future, or if you need help finding contractors or with other aspects of your place. We're your realtors for life, and we mean it!
If you have any questions about preparing and selling a house in Omaha, or about buying one or adding properties to your portfolio, then contact our team today to learn more.
Speak With Your Omaha, NE Real Estate Team
We're ready to help you sell your place and start the next stage of your life. If you want to find out more about getting the most value for your house, then please call our Omaha, NE real estate group today at 402-679-6566. We know the Omaha housing market like no one else, and we can use our knowledge and experience to help you through each step of your sale!