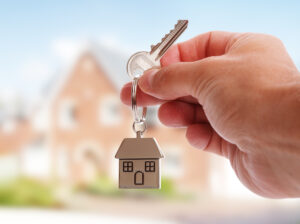 When you start looking for a home, this could be an overwhelming and confusing process without help. Fortunately, Bill Swanson and The Swanson Group can help people and families find the right home in Omaha, NE. In addition, we can help communicate with sellers, so you find a deal that works for you!
Finding Your New House
From discussing our 80-10-10 strategy for finding a home that suits your needs (80% of what you want, 10% of what you like but could easily change, 10% of you would have liked but could live with) to using a special app where brokers input sales as soon they're available, we will help you find the right place for your needs. We've helped individuals, families, and even those looking for investment properties find the right houses. Once that is done, now is the time to start communicating with the sellers, putting in an offer and helpfully, landing you your new house!
Putting in an Offer
Once you find the house that interests you, we will run comparable sales to help you make an offer that is fair for all parties involved. Your lender will provide a proof of funds letter to the seller as well. The seller could accept the offer, reject it, or provide a counter offer. We can also help you write personal letters to potentially move your offer forward, or we could even look at options like covering some of the closing costs to give you an edge over other interested buyers. We can facilitate all communication and keep you apprised about each step of the process.
Closing on Your Home and Beyond
Eventually, we hope to get an acceptance so we move closer to getting you into your new house. When the seller finally accepts, we will discuss the settlement and closing process. Your earnest deposit will be turned over, inspection will be ordered, and your lender will begin processing the contracts. You then choose your rate and an appraisal is ordered. This may seem like a lot, but remember that we're here for you every step of the way, making sure nothing is forgotten or neglected.
If you have any questions about the home buying process, or if you're looking to move to Omaha, then contact our team today!
Our Omaha, NE Real Estate Team is Here to Help Your Family
Our team is here for your home buying needs, so you can find the right place in Omaha. If you want to find out more about how we help our clients find a new house, then please call our Omaha, NE real estate group today at 402-679-6566. We serve people in Omaha and surrounding communities, and are eager to meet you and start your journey!