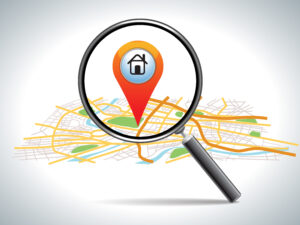 Our team wants to help you find a home in Omaha, NE. But Bill Swanson and The Swanson Group also wants to prevent the search for dragging on, which is why we use a unique strategy to parse the results in our community. In today's blog, we're looking at the 80-10-10 process!
Looking at Your Criteria
First, we want to talk about the homes you're interested in. How many bedrooms do you need? Is a yard a necessity or a burden? Does the school district matter, or do you prefer to be closer to nightlife and activities? These are all major parts of this discussion, as well as the esthetics of the type of home you'd like. After all, this is a major investment and one you shouldn't take lightly. We don't want the search to drag on, but we never want you to feel you settled for a place. With your detailed criteria, which we obtain in a sit-down discussion and you and your family, we can help locate the home that works for you.
80-10-10
But how do you keep the search from taking forever to find the perfect house, but still find one that works for you in the long term? We use the 80-10-10 strategy! We want to find a house with 80% of what you want. We also 10% of what you like, but could easily change as your tastes change in the future. This includes trim, paint, and minor details with the home. Also, we include 10% of what you would like, but could easily live without. We have used this simple strategy for years, and have connected many happy homeowners to their new place.
The Next Step
Once we locate the house you're interested in, we will schedule a walk through and let you see it in person. We can then discuss options for improving your chances of securing it, such as being flexible on closing dates, taking on some of the closing costs, or even writing a letter talking about why their house is the perfect fit for you or your family. We want you to find a place that feels like home, but we're also your realtors for life. If you need help finding contractors, or with selling your place in the future, we can help and we'll be checking in from time to time!
Your Omaha, NE Real Estate Team Wants to Get You Into Your New Home
The 80-10-10 system can help you locate a new house in your perfect neighborhood. If you want to find out more about the process of finding the right place for your family, then please call our Omaha, NE real estate group today at 402-679-6566.