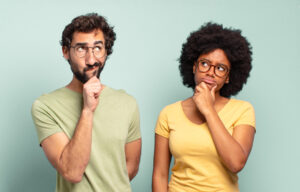 Buying a house can be a challenging process, especially in this real estate climate. To help our clients parse through the results out there, and find the right home for their needs, we offer a unique strategy. In today's blog, Bill Swanson and the Swanson Group explain how the 80-10-10 techniques help us find our clients the right homes in Omaha, NE.
Starting the Home Search
First, give us a call! We can see you in person, or talk through Zoom or email, which works best for you. With this meeting, we want to find out what your criteria is for a home, so we know what to look for. We will also connect you to a special app in which brokers input homes, so you can see places as soon as they hit the market.
80%
Let's talk about the 80%. This means looking for a house that has roughly 80% of everything you want. We've found the search can drag on, and that people can become fixed on one house and become demoralized when they lose out to another buyer. But picking one with 80% of what you want means you have more options to choose from, and a better chance of winning a bid on a house.
10%
The first 10% means choosing a place with 10% of things you like, but could easily change. This refers to paint, trim, flooring, and décor. After all, our tastes often change with time. What looks perfect in 2022 may not wow you as much in 2032. So, having things you can change with some paint or a few minor design updates could prevent you from becoming unsatisfied with your house in the future, which is great if you're really looking for your forever home.
The Other 10%
This last bit refers to things you would have liked, but could live without. If you had very specific requests for backyard sizes, basements and garages, or other things that would be nice but you could easily live without means you won't put all your eggs in one basket, a recipe for heartache.
If you have any questions about how to find a home in Omaha, NE, or if you would like to start working with our team, then contact our team today to learn more.
Our Omaha, NE Real Estate Team Can Help You Find the Right Property
Whether you're relocating or coming to Omaha for the first time, we're here to help you find your house. If you want to find out more about purchasing a new place or property then please call our Omaha, NE real estate group today at 402-679-6566. We serve people in Omaha and surrounding communities, and are eager to meet you and start your journey!