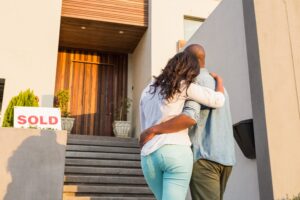 When you're looking for a new house, you can become overwhelmed with all the results, especially if you have a list of very specific things you need to have. In today's blog, Bill Swanson and The Swanson Group are talking about how we employ our unique 80-10-10 strategy to help you find the right house for you, or the newest addition to your investment property.
Looking for Your Home
We know the Omaha, NE region well, and have helped many families find their new home in our community! We have a number of sources to choose from, which allow us to find houses just as they hit the market. In fact, we will set you up with an app that allows you to access this as well, so we can be alerted through email or text when a home matching your criteria is available. We then help schedule online tours and in-person ones too, so you have all the information you need to make a decision and choose the right place for you and your family. We also use these to help people looking for rental properties or to build their property portfolio!
Parsing Results with 80-10-10
If you're inundated with options and feel overwhelmed, or have trouble choosing the right one for your family, we have a little tip that has proved very helpful. We call this the 80-10-10 system. Essentially, you find a house with 80% of what you want. The place should also have 10% of what you like, but could change with ease, such as paint and trim. The place should also have 10% of what you would have liked but can live without. This helps cut down on the search time, and gets you into a home faster.
What Happens Next?
Once you find the house you want, we'll facilitate communication with the seller and walk you through the process to ensure you find a place that meets your budget, and keeps you from being outbid. The housing market is a little overwhelming at the moment, and we're ready to help you navigate this process without headache and stress. If you have any questions about finding the right house for yourself or for your family in Omaha, NE, then contact our team today.
Our Omaha, NE Real Estate Team Is Ready to Find Your Home
We want to help you find the building you're looking for, whether this is a home for your family or an investment property for your portfolio. If you want to find out more about finding the right house or property for your family, then please call our Omaha, NE real estate group today at 402-679-6566. We serve people in Omaha and surrounding communities, and are eager to meet you and start your journey!