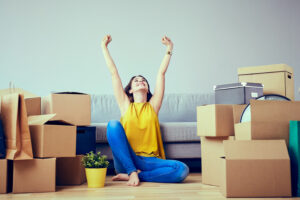 Bill Swanson and The Swanson Group are proud to serve Omaha, NE, and help people find a new home, investment property, or relocate within the city. In today's blog, we're going to look at a few things that make this such a wonderful place to move, and discuss how we can help you find the right home for you!
The Benefits of the City
First off, while this is a large metropolitan area, it is still home to only 900,000 people. There is plenty to see and do, without the huge crowds and congestion of other metro areas. There are tons of amazing restaurants, as well as the Henry Doorly Zoo and Aquarium, the Old Market, and the Durham Museum. You can find out about more opportunities by visiting the Visit Omaha or the City of Omaha pages.
Opportunities for the Whole Family
There are good schools and colleges, and plenty of places to work, from four different Fortune 500 companies, and five Fortune 1,000 companies. The presence of these companies has even led billionaire Warren Buffet to refer to the city as recession-proof. You can also enjoy the weather! There are mild summers and beautiful springs, the fall colors are incredible, and while you may be wary of the winter, the snow makes plenty of family fun!
We Know the Market
Despite being a large city, the housing prices haven't exploded like they have elsewhere in the country. Cost of living is low, with a median home price of $139,800, and a median rent of just $819. In fact, this is one of the most affordable cities in the nation! Our company knows this area well, and we can help you find the house or property your family needs, and will be with you every step of the process to ensure your experience is headache free. After all, you're finding a new home and should be able to enjoy the planning process! If you have any questions about our services, or if you would like to find out more about relocating to our neck of the woods, then contact The Swanson Group today. From first time homebuyers to people looking to expand their portfolios, we can help.
Our Omaha, NE Real Estate Team Wants to Welcome You to Town
We're ready to help your family find the perfect place in our fair city, so you can move on to the next stage of your life. We can also help you sell your house too. If you want to find out more about choosing a house or investment property, then please call our Omaha, NE real estate group today at 402-679-6566. We serve people in Omaha and surrounding communities, and are eager to meet you and start your journey!