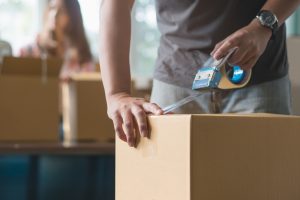 Bill Swanson and The Swanson Group regularly help families and individuals find their perfect home in Omaha and surrounding communities. Whether you're in the area, or looking to move in from out of state, we can help you find the best home for your budget and your needs. In today's blog, we're going to take a close look at the home buying process.
What Does Nebraska Offer Your Family?
The city of Omaha in Nebraska is the 42nd largest US city, and houses 900,000 people. The city offers a low cost of living, but plenty to do for people of all ages, including the Henry Doorly Zoo and Aquarium, the Old Market, the Durham Museum, and more. The city has been labeled one of the top places to raise a family by Forbes, with good schools, easy commutes, fun activities, and low crime rates. You can also find out more by visiting this link. Now that you know a little about what the city has to offer, how do you find a home here?
Helping You Find a Home
The Swanson Group will work with you through every step of the process. Once we settle on a plan and budget, we will send you a link to an app that features a live feed of the MLS system. You can see houses as soon as brokers input them. We also have an automatic notification system that will email or text you when a listing that meets your needs is on the market. You can visit the houses online or in person, and we're ready to help you find your perfect home, even if it means looking at several ones, or choosing the first one we find, whatever works for you and your criteria!
In choosing a house, we recommend the 80-10-10 rule. Basically, the house should have 80% of what you want and 10% of what you like but could easily, chance, things like paint and minor updates. The final 10% of things you would have liked, but could easily live without. Doing so doesn't leave you on a prolonged search for the best house, and helps you find one that works for your family.
If you have any questions about the process, or if you would like to get started, then contact our team today!
Our Omaha, NE Real Estate Team Help Your Buy Your Property
Our team is ready to help you and your family find the perfect place in our community. For more information on buying in Nebraska, then please call our Omaha, NE real estate group today at 402-679-6566. We serve people in Omaha and surrounding communities, and are eager to meet you and start your journey!