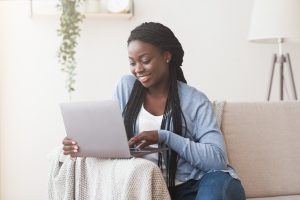 When you decide you need to upgrade and get a bigger home, or if you want to downsize a bit with a cozier home, then you feel overwhelmed in your search. After all, there are so many sites to look through, such as Realtor or Zillow, and often the homes you do find have offers on the table, or have already been sold. To spare you the frustration, Bill Swanson and The Swanson Group can help you find the right property for you!
Let's Find Out What You Need
Our goal is to create clients for life, to provide a positive environment in which we answer your questions, address your concerns, and walk you through every step of the home buying process. First, we will sit down with you to find out your budget and create a plan. We want to know what kind of home you need, and what your must-haves will be. Our team provides a link to an app we use that contains a live feed of the MLS system, so you can see listings before they hit the market!
Starting Your Property Search
Once we know your parameters, we will begin helping you find the right houses. Once you view them online and show an interest, we can schedule an in-person tour. You should never feel rushed during this process, finding the right house requires patience. After all, this is a major investment, so no need to feel hurried! But then again, if you find the perfect place right out of the gate, then we're okay with that too!
We use the 80-10-10 strategy when searching. Basically, the right place should have 80% of what you want, 10% of things you like but could easily change should you decide to in the first (think painting and minor renovations), 10% of things you wanted, but can live without. This rule makes the process easier.
Putting in an Offer
What happens when you find the place that you like? Then we will look at comparable sales in the area and make the best offer. We'll walk you through what to expect, such as closing costs and property disclosures. You then need your appraisal letter from a lender, earnest deposit, closing date, and other details. If you have any questions, then contact our team today!
Let The Swanson Group in Omaha, NE Help You Find a Property!
Bill Swanson and the members of The Swanson Group know how to help you find the property in Omaha that best suits the needs of you and your family. To learn more about the various resources available at The Swanson Group, or to begin your search, contact the Omaha, NE office at 402-679-6566.