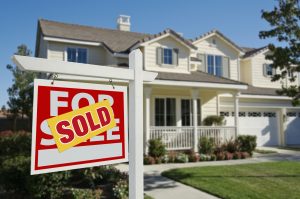 The process of choosing and buying a house can be a long, complicated one if you try to go through it alone. But what if you work with a team of experts instead? In today's blog, The Swanson Group of Omaha, NE, are talking about how we help you choose your house, and what to expect from the closing process.
Deposit and Contract Processing
So, we've helped you find the perfect house, and you've reached an agreement with a seller. Now what? Well, the next step is usually to turn over your earnest deposit to the title company within 48 hours of the acceptance. Any inspections include in the contact will then be ordered as well. Then come a number of other steps, which we will keep you informed about throughout the process, so don't feel too overwhelmed! For example, rates will be chosen and an appraisal will be ordered by the lender. You then need to set up your homeowner's insurance and make sure all your utilities are being set up on closing day. You're now at the exciting part, you're making the arrangements to ensure your new place is move-in ready!
The Final Walkthrough
Now is the time for the final walkthrough, which happens after closing. We want you to verify that the house is in the same condition as when you closed, and that any repairs that were ordered have been completed. Following the walk through, funds will be wired for closing day, or a cashier's check created to hand over once you finish signing the final papers.
Closing Day!
On closing day, you will spend anywhere between 15 minutes to an hour completing any necessary paperwork, and will receive your keys once you've finished this process and given funds to the title company. Now, you are officially a homeowner, and you can start the process of setting up your new home! This is an exciting step and our favorite. We're happy to work with you through every step, from your initial meeting to tell us what you're looking for, to closing day. If you have any questions about buying or selling a home in Omaha or any surrounding communities, please don't hesitate to contact our team today!
Let The Swanson Group in Omaha, NE Help You Find a New House
Bill Swanson and the members of The Swanson Group want to help you and your family find your perfect forever home, and to ensure the process isn't a frustrating or confusing one. We want to help you with this next state of our life, and with what will be your biggest investment! To learn more about the various resources available at The Swanson Group, or to begin your search, contact the Omaha, NE office at 402-679-6566.