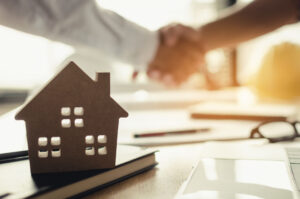 Do you have a house you need to sell? Whether you're looking to upgrade or leave the area, we can help you enjoy a headache free source. In today's blog, Bill Swanson and The Swanson Group talks about how we help our clients in Omaha, NE, sell their homes, and get a good price!
Ready to Sell?
When you need to sell your home, let us know! We will help you choose a fair listing price that nets you the most value for your house. First, we will create a detailed market analysis of your house, one that includes its location, present condition, and comparable sales in your area. We also begin work on our 15-step marketing plan, which will help in the sale process. Once you've signed off on the price, we're ready to move forward!
Our Marketing Plan
We want to showcase your home in every possible medium. First, we will work with stagers and professional photographers to show off your home in its best possible light. These images will be used in newspaper ads, flyers, direct mailings, and even text marketing programs. Since most people look at a house online first, we will make sure you're present on dozens of different websites, including Trulia and Realtor. Online ads will also be used. We want people to be able to find your property easily, and for it to make a great first impression.
What Happens Next?
Now, you will begin to receive offers. We can work with you on these to decide where you want to accept them, reject them, or provide a counter offer. Right now, is it a seller's market, so you can have a lot of room in negotiations to get the best price possible, and to even discuss buyers being flexible with closing dates and covering parts of the closing costs too. We believe in a constant contact approach, and will be there with you every step of the way, so you're never confused about what happens next or what to expect. If you have any questions about selling a home or property in Omaha, or if you're interested in relocating to our city and need to find the right house and neighborhood, we can help you there too!
Your Omaha, NE Real Estate Team Helps You Sell
From choosing your listing price to negotiating incoming offers, we can help with your sale. If you want to find out more about how to prepare your house for sale, then please call our Omaha, NE real estate group today at 402-679-6566. We're here to make Omaha your forever home, and will offer our assistance as needed through closing day and beyond.