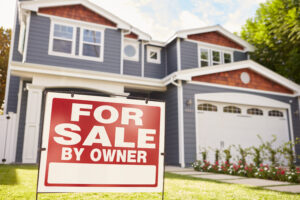 Whether you're relocating to another part of the city, upgrading to a larger home, or leaving the state, you may find you need to sell your home. Fortunately, Bill Swanson and The Swanson Group can help families and individuals in Omaha, NE, can help you get the best price for your home, and keep the process headache-free.
Finding the Right Price
How do we settle on a price that is fair for both you, the seller, and the buyer? To begin, we will look at comparable sales in your community. This will give us a good idea of the potential value. We can order appraisals too, and a detailed market analysis that includes a 15-step marketing plan! We want you to gain the most value you can, and at the same we don't want your house languishing on the market.
15-Step Marketing Plan
We want to make sure your house is shown in the best light. We can bring in someone to arrange your house and make it look its best. We then use professional photographers to gather images we can use in advertisements. We'll showcase your house in newspaper ads and with a yard sign, as well as on dozens of websites, such as Trulia and Realtor. We've found that 90% of people find a house online, so we put a lot of focus on this area. Flyer boxes will be set up in your yard, and we have direct mailings and text marketing options too. If someone is looking for a home like yours, we will make sure they can find it with ease!
Listing Your Place
Once your home is listed, we will help you respond to the offers that come in. You can accept them, reject them, or provide a counter offer. Every step of the way we will be in constant contact, so you're never alone or struggling with the sale process. We're excited to help you sell your house, but we also want you to know we're your realtors for life, so if you need help buying a home or hiring a contractor in the future, we can offer help and advice. If you have any questions about selling your place, then contact our team today to learn more! This doesn't have to be a headache, as we know the housing marketing in Omaha better than anyone!
Talk to Your Omaha, NE Real Estate Team Soon
We're ready to help you sell your home and move forward with your next stage of life. If you want to find out more about the process of selling your house or even buying one in the future, then please call our Omaha, NE real estate group today at 402-679-6566.