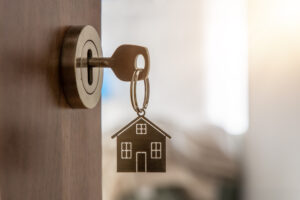 In today's blog, Bill Swanson and The Swanson Group in Omaha, NE, talk about the last steps of buying a home. Wee going to discuss reaching a settlement with the seller, and also what happens on closing day. From the first day of the property search to the last minutes of closing day, we're here to help!
The Settlement
This process comes after the seller has accepted your offer. Now, we begin the process of securing the home for you and preparing you to move in! Your earnest deposit amount will need to be given to the title company within 48 hours of the seller's acceptance, unless you've decided otherwise in writing. Any necessary inspections will be ordered and competed. Your lender will begin processing the contact and you will choose your rate. An appraisal may be ordered for and paid for at the time. Don't worry, we will keep you updated through each step. You should also make sure your homeowner's insurance and utilities are set up before closing day, so you're ready to move in once the ink is dry.
Closing Day
In the days before closing, a walkthrough of the property will occur so you can make sure any repairs ordered have been done and the house is in the same shape as when you viewed before. Your lender will wire or send the funds via cashier's check for closing day. For the actual day, the entire process usually takes about 15 minutes to an hour. You sign the last of the paperwork, and hand over your funds. Now, the place is yours and you and your family can focus on moving in and decorating, making this house your home.
Contractors and More
But don't worry, you're not on your own. We will keep up with you via periodic emails or phone calls to make sure everything is going smoothly. We can always give you copies of paperwork and even refer you to contracts should you want to do updates or repairs yourself. Should you decide to sell in the future or require a new home, remember we're here for you. We take being a realtor for life seriously, and believe in constant contact to make sure you're never left wondering what to do in situations related to your home, or the buying/selling process. If you have any questions, then give our team a call today!
Your Omaha, NE Real Estate Team Is Here For You!
Our team wants to help you and your family find a place and a neighborhood that fits your needs. If you want to find out more about working with our team to buy a house, then please call our Omaha, NE real estate group today at 402-679-6566.