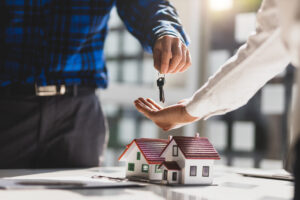 Our team knows that finding a house is only the first part of buying a new home. Now, you need to begin communicating with the seller. Fortunately, we can help you with this process! In today's blog, Bill Swanson and The Swanson Group talk about how we help with seller communication for Omaha, NE, home buyers!
Choosing the Right Home
We will work with your criteria to help you locate the right home in your community!
Communicating with Your Seller
When you find a house that you're interested in, we will talk to you about making an offer. First, our team will look at comparable sales in the community, so we can prepare an offer that is fair to all parties involved. We also want to educate you about this prioress, discussing the closing dates, earnest deposit amounts, and factors that could help improve your chances of reaching an agreement. Some buyers take on some or all of the closing costs, others writer letters pleading their case and why they should be the one to purchase the home. A note: the letter is given to the seller's agent, but the agent has no obligation to actually turn the letter in, it is at their discretion. If you're paying cash, your lender must provide proof of funds letter, and you may consider flexibility on the closing date too.
What Happens Next?
Once the offer is made, we all wait for the seller to respond. They will respond with an acceptance as written, a rejection, or possibly a counteroffer. We then help you negotiate, altering your offer as needed to improve your chance's. If there is no compromise to be made, we will help you find another home in your desired community. But if the offer is accepted, then we begin moving to the next step and become one step closer to closing day!
If you have any questions about how to find a house in Omaha, or about buying one, then talk to our team. Whether you're buying, selling, or adding to your portfolio, we can help with our constant contact approach and knowledge of the Omaha, NE, housing market.
Your Omaha, NE Real Estate Team Can Help!
We would like to find the perfect place for you in our community, one that works for you and your family. We have experience helping clients in our community, and we're always available in the future if you need contractors or are looking to sell. If you want to find out more about finding an agreement with the seller of the house, then please call our Omaha, NE real estate group today at 402-679-6566. Whether you're obtaining your first home, or looking to downsize or upgrade, we can help from the first step to the last and beyond.