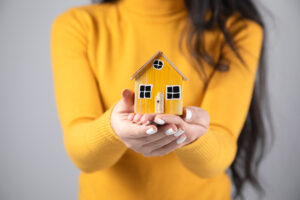 Bill Swanson and The Swanson Group are here to help our clients in Omaha, NE. We can help with finding and buying a home, selling one, or adding to your portfolio! In today; s blog, we're looking at the benefits of choosing our company and working with our team, whether you're buying or selling a house.
Meet Bill Swanson
Bill Swanson has been in the real estate business for over 30 years, and knows the Omaha housing market well. He's helped thousands of people with buying and selling homes, and has been recognized for all of his hard work. He won the 2011 Outstanding Service Award from the Omaha Area Board of REALTORS®, and in 2013 won the Outstanding Service Award from the Nebraska REALTORS® Association. Right now, he's the President of the Omaha Area Board of REALTORS.
Constant Contact
The entire team believes one thing that makes them different is the constant contact approach. We don't leave our clients to struggle and feel confused. We want to help them from day one until closing day, and beyond. We'll be there to let our clients know about each and every step, so they're never confused or wondering what is happening with their sale or purchase. When the process is complete, we maintain a connection through email or periodic phone calls. Afterall, you may need help down the road with contractors, or future sales and purchases, and we want to be there when you do. If you have questions or concerns at any stage, we're eager to hear about them and offer assistance!
Buying and Selling Your Home
Our team can help first time homeowners find a place, or help people in our community downsize or upgrade in home sizes. We can work with people interested in adding rental properties and second hones to their portfolios too. If you're selling, we can make sure you get a price that is fair to you, and that this doesn't slow down your start to the next exciting stage of your life. We can help clients find the area of Omaha and surrounding suburbs that fit their needs and make the next months and years exciting ones!
If you have any questions about how we help our clients in Omaha, NE, or if you're ready to schedule an initial interview and consultation with our team, then contact our office today!
Make an Appointment With Your Omaha, NE Real Estate Team
From the first appointment to closing day and beyond, we're here to help! If you want to find out more about how we help our clients buy or sell a home in our community, then please call our Omaha, NE real estate group today at 402-679-6566.