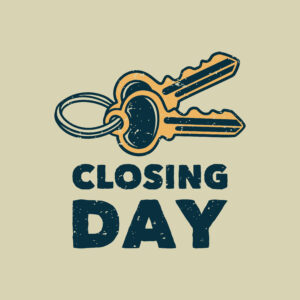 Closing day is the last day of the selling or buying process, when you're finally free of your old home, or starting the move in process. But what happens on this day? What should you expect? In today's blog, Bill Swanson and The Swanson Group in Oamha, NE, talk about what buyers and sellers alike need to know about closing day.
Closing Day for Sellers
If you're the seller, you're likely ready to leave his old place behind and move on with the next stage of your life! We do what we can to ensure this process is complication-free and easy. When offers come in, we will present them to you and answer your questions. When you accept one, we'll ask for preapproval letters or proof of funds. When you accept the offer, we will help you with the inspection process and keep you updated in each stage of the sale process. We'll even pick up the check and present it to you in person.
Closing Day for Buyers
Buying a new house can be such an exciting moment, and closing day means you're as little as 15 minutes to an hour away from getting your keys and starting the move in process! We'll turn over your earnest deposit and inspections ordered in the contract will occur. You choose the rate once the lender begins processing the contract, and an appraisal may be ordered. We'll make sure your insurance is set up, and remind you to turn on utilities for move-in day. Before closing day, a final walk-through will occur, so you can verify everything is in order and ready to go. For the big day, your lender will provide a cashier's check for the exact amount you owe. You then finish the last bit of paperwork, and you receive your keys! We'll provide copies of any critical paperwork too.
Your Realtors for Life
You will continue to hear from us after the last paperwork is signed, with occasional phone calls or emails. We want to keep up with you in case you need our assistance in the future, such as hiring a contractor or even if you need to buy or sell again in the future. We're your realtors for life, and we take that seriously! If you have any questions or concerns about buying or selling a new house in Omaha, NE, then give our team a call. We look forward to working with you.
Visit Your Omaha, NE Real Estate Team Soon
We're here for you when you have questions about your home! If you want to find out more about the process of selling your home, or buying a new one in our community, then please call our Omaha, NE real estate group today at 402-679-6566.