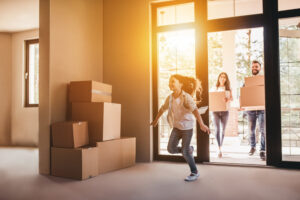 Once you close on your new house, that means you never hear from your realtors again, right? Wrong! Bill Swanson and The Swanson Group have years of experience in helping our clients in Omaha, NE, and we know that our expertise and help homeowners when issues occur after closing day. Find out how we can help in our last blog!
Contractors
Once you move in and begin setting up your home, you will likely find a few things you would like to change. Maybe you want to update the kitchen, or maybe a few months or years down the line you find an issue that needs professional assistance, such as repairing a roof or addressing issues with plumbing. Navigating the world of contractors and plumbers in your community can be daunting, and there are plenty of horror stories out there! Which is why we're glad to be you relators for life. Give us a call! We can refer you to contractors we've worked with, and who have helped our clients in the past. Even if several years have passed since you moved in, we're happy to hear from you and connect you to an expert.
Ready to Sell?
Every home is a forever home until circumstances change. Maybe you got a new job and need to relocate, maybe your family has grown and you need to upgrade, or the kids have moved out and you don't want the big house to maintain anymore. If you're ready to sell, for whatever reason, then we're ready to work with you again. Just give us a call and talk about your options. We will be glad to help you find a new home and sell your old one at a fair price.
Looking for New Properties?
We help clients and their families find their residential homes, but we also help people looking to expand their portfolios with rental properties, or those looking for a second home. If you need new properties, let us know and we can work with you to find something that fits your needs. We know the housing market in Omaha like the back of our hands, and we know what is on the market, what is a fair price, and how to increase your chances of obtaining a place in a highly competitive housing market. If you have any questions or concerns, or if you would like to discuss your next steps, then contact our team today.
Our Omaha, NE Real Estate Team is Here for You
From the initial interview to closing day and beyond, we're here to help however we can! If you want to find out more about the services we offer our clients, then please call our Omaha, NE real estate group today at 402-679-6566.