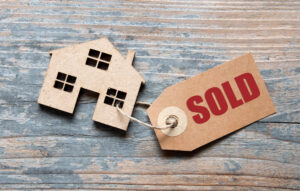 Our last blog was about how we list your home, from staging it to creating a 15-step marketing plan. But once it is on the market, what next? In today's blog, Bill Swanson and The Swanson Group in Omaha, NE, discuss what to do when offers come in, and what happens during closing day.
We'll Stay in Contact
We never want our clients to feel like we've left them in the dark. With our constant contact approach, you'll always be aware of your home's marketing progress. We'll update you about your home's exposure on Trulia, Realtor, Berkshire Hathaway, and other popular sites. Our team will also keep you updated on the feedback we're receiving from people viewing your house online or in-person.
Accepting (or Rejecting) an Offer
You're also going to know when offers begin to come in! We will present them to you and also address any questions or concerns you have regarding them. We want to help analyze them together with you, and will ask potential buyers for preapproval letters, proof of funds, and other necessary items. We can help you accrete the offer, reject it, or if you prefer, make a counteroffer. Each step of the sale will be communicated to you!
The Closing Process
What happens once an offer is accepted? Well then, we will collect the check and hand deliver it to you once your home is closed on. We can always let you know what happens next, and help you move on to the next stage of your life. But don't worry, this isn't the last you're going to hear from us. We will be in contact via mail, email, or even an occasional phone call (if you don't mind, of course). We know that down the road you may want to sell, relocate, or you may need to find a trustworthy contractor for home repairs. We're your realtors for life, and we're always available with help and suggestions, so don't worry about contacting our team. If you have any questions about this process, or if you want to buy a house in the Omaha, NE, area, then contact our team today to learn more.
Visit With Your Omaha, NE Real Estate Team Today
Our team is ready to work with you every step of the way, from the first For Sale signs to the last minutes of closing day and beyond. If you want to find out more about selling your house and moving forward with your next stage of life, then please call our Omaha, NE real estate group today at 402-679-6566. We know the Omaha housing market better than anyone, and we can help you whether you want to buy or sell, or add a new rental property to your portfolio.