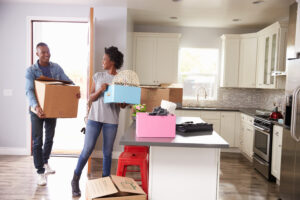 In our previous blog, we took a close look at the strategies and techniques we use to help you find the right house that fits in your budget. But once you do, what happens next? In today's blog, Bill Swanson and The Swanson Group talk about how we help navigate the home purchase process in Omaha, NE.
Finding the House
After we talk about the criteria and what home you're looking for, we will connect you to a special app that brokers use to input homes as soon as they hit the market, so you have a chance to put in an offer before it's snatched up or is placed on Trulia or Realtor. We use the 80-10-10 strategy so you can find one that fits your needs, with 80% of what you want, 10% of what you like but could easily change with minor upgrades and renovations, and 10% of what you would have liked but could live without. Once you settle on one, we move forward and help you make a fair offer!
Reaching an Agreement
First, we will look at similar sales in this community to help you make an offer that is fair for both you and the seller. We also discuss the different aspects of this process and what to expect, so you're never caught off guard or confused. Your offer will include a "proof of funds" letter from your bank. Since the market is so competitive right now, we can discuss different strategies to improve your chances. For example, increasing your earnest deposit amount, additional flexibility on the closing date, or even a letter to the seller about your hopes and dreams for this home. You could also consider taking on some of the closing costs too. The seller will respond with an acceptance, a rejection, or possibly a counter offer. We will help you negotiate and once an offer is accepted, we're there for the next steps too!
The Big Day!
Once the offer is accepted, you must deliver your deposit amount to the title company within 48 hours, unless you agreed to something different in writing. Inspection will be ordered, and the lender will begin to process the contract. A rate is chosen, and you may need to pay for an appraisal. Now, you focus on setting up insurance and utilities so you can be ready to move in! The closing day process could take 15 minutes to an hour, and ends with keys in your hand and a new stage of your life beginning. Our team will keep in contact with you, so if you need assistance with finding contractors in the future, or if you want to sell and relocate, we can help you there as well! If you have any questions, then give our team a call today to learn more.
Visit Your Omaha, NE Real Estate Team Today
Our team can help you find a new place that fits you and your family. If you want to find out more about negotiating with sellers and closing on a home, then please call our Omaha, NE real estate group today at 402-679-6566.