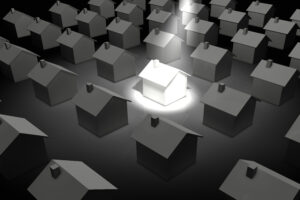 The housing market might be crazy, but in Omaha, NE, Bill Swanson and The Swanson Group can still help you find a new home for yourself or your family that fits within your budget. In today's blog, we're looking at the strategies we use to find the right house, and even how we work with you to put in an offer and communicate with the seller!
Checking Out the MLS App
When you want to find a new home in Omaha, we will talk to you about your criteria. Our team can sit down with you in person, or via email or zoom, whichever makes you feel comfortable. After we have your criteria and now what we're looking for, we will send you a link to an app in which brokers add new listings. This MLS app allows you to see homes before they hit popular realtor websites, giving you a chance to put an offer in before they're snatched up. Remember, there is no hurry, we want you to find what works for you, and we want to help you every step of the way.
The 80-10-10 Strategy
Sometimes, people can be overwhelmed by the results and the need to find the 100% perfect house can let great listings slip through their fingers. We've found great success with our clients by using the 80-10-10 system to parse the results and find a home that works for them and their families. Essentially, you're going to look for a home with 80% of what you want, and 10% of what you like but could easily change, such as paint, fixtures, and smaller details. Also, 10% of you would have liked, but could live without. This helps people focus on what they need, and find a house that fits them.
Putting in an Offer
Once you find your home, we will look at comparable sales in their area, and what is happening with the market, so you can put in an offer that is fair for both you and the seller. They will then respond with an acceptance, rejection, or possibly a counteroffer. We will help you navigate this process, and offer tips for improving your likelihood of getting the house, such as accepting some of the closing costs, being flexible on closing dates, and even writing a letter about what this place could mean for you and your family.
If you have any questions about this process, or if you're ready to get started, then contact our team today.
Talk to Your Omaha, NE Real Estate Team Soon
Looking for a new house? We can help! If you want to find out more about finding the right place for your family, then please call our Omaha, NE real estate group today at 402-679-6566.