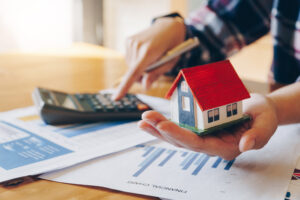 We're proud to help families and individuals find homes and rental property in the Omaha, NE, community. Each member of our team is ready to help you through every step, so you don't have any surprises or headaches, and end up with the house that fits you best! In today's blog, we're introducing Bill Swanson and the Omaha, NE, Swanson Group team members!
The Swanson Group Difference
When we work with you, we're there for you every step of the way. You're never going to be blindsided or overwhelmed by the process of buying or selling a home, as we're using our expertise to make the process as headache free as possible. When the process is completed, we're still there for any issues that come up, and can offer recommendations for contractors and more. If you need to buy or sell in the future, you know you can come to us for help.
Bill Swanson
Bill Swanson started working in real estate in 1986, working for the CBS Real Estate office in Omaha. Since then, he's served on a variety of committees, such as the Candidate Review Board, Government Affairs Committee, the MLS Users Group, and the Social Events Committee. He received the Outstanding Service award for OABR in 2011, and the Outstanding Service Award for the Nebraska REALTORs® Association in 2013. He's currently the Nebraska REALTORS® Association Direction and has chaired the State's Strategic Planning Committee. When not helping people buy or sell their homes, he's performing in a local improv group, or taking part in the golf league and pool league.
Faith Jansen
Faith uses her knowledge and experience from the construction world to help people find the right homes for themselves or their families. Our clients appreciate her unique view on the buying and selling of houses in Omaha. She's also earned the Residential Investment Specialists designation from the State of Nebraska too! She loves being able to help our clients, and offer real-world advice on selling, buying, investing, and general real estate knowledge.
Beth Lingelbach
Beth is a Nebraska native and started her career as a nurse. She loves helping her community, and often volunteers with health fairs, food drives, health education opportunities, and coat drives. Beth enjoys being a Real Estate Care Coordinator because she can continue to advocate for clients and their families, and help them find a new home. She approaches real estate with the same care and dedication that made her such an excellent nurse and patient advocate!
Visit Omaha, NE Real Estate Team Soon
Our team is ready to help you find your new home in Omaha. If you want to find out more about buying or selling a home in our community, then please call our Omaha, NE real estate group today at 402-679-6566.