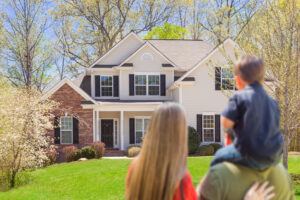 We offer realtor services for families, individuals, and businesses in the Omaha, NE, area, which means we know the market in this area inside and out. So, if you're looking for a home in our community, Bill Swanson and The Swanson Group can help you find the right place, and navigate the home buying process.
Ready to Move?
Are you relocating to the Omaha area yourself, or with your family? Or, do you live in our community but you need to upgrade to a larger place, or downgrade to a smaller one? We can help you find the right place for your needs, whether you're looking for a forever home for your family, or to add a rental property to your portfolio.
What Are You Looking For?
First, we want to sit down with you and discuss what you're looking for in a house, and your timetable for moving. We will then take your criteria into account as we search for homes. Our team will send you a link to an app in which brokers input houses as soon as they hit the market. Often, you'll find that the places you find on Trulia or Realtor are already pending. But with this app, you can see options before they're snatched up, so you have a chance to reach an agreement with the seller!
Often, people can be overwhelmed by the results, and the search for the 100% absolutely perfect home can drag on beyond their timetable. But we have a solution! Our 80-10-10 strategy helps people find a house that fits your needs and keeps your search from coming up empty. Essentially, we look for a place with 80% of what you want. The house should also have 10% of things you like but could easily change in the future, such as trim and paint. Finally, there should be 10% of things you would have liked to have, but could live without. Over and over, we've found this a successful strategy for linking our clients to the home that fits them perfectly!
What Happens Next?
Once you find your house that fits you, we will help you create an offer that is competitive but fair to yourself and the other party. We then navigate the negotiation process, helping you increase your chances of getting your home and moving forward with an exciting stage of your life! If you have any questions about this process, or about the Omaha housing market, then contact our team today.
Our Omaha, NE Real Estate Team Wants to Help
We have the expertise and skills to help you find the right house for you. If you want to find out more about how we help buyers in our community, then please call our Omaha, NE real estate group today at 402-679-6566.