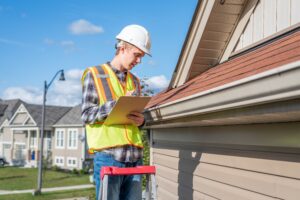 Whether you are buying or selling a home, having it appraised is a crucial part of the process. It lets both you and your mortgage company know the true value of the house, so you can secure the appropriate funding to pay for it. As a seller, it also lets you know what a fair asking price is. Ultimately, it is an essential component of closing on a home, so you should understand what it consists of. In today's blog, Bill Swanson and The Swanson Group in Omaha, NE, discuss what you need to know about home appraisals. 
What Is A Home Appraisal?
It is an unbiased determination of a home's value, and it is conducted by a third-party professional. This allows both the buyer and seller to feel confident in the value that is ultimately determined. There are quite a few factors that an appraiser looks at, including the look and condition of the house, the price of similar homes that were recently sold in the area, current market trends, and any notable amenities. 
Once the third party considers all of the above information, they will put together a detailed report that states the value of the home. This report will include pictures of the home, a street map that shows the property and appraised price, the methods for determining the house's square footage, and more. If the value is at or higher than the contract price, then the sale of the home can continue as planned. If it is lower, the transaction can be delayed until both parties figure out how they would like to proceed.
How It Affects The Buyer
If you are buying a home, an appraisal is one of the first steps of the closing process. Because it determines the true value of the house, it directly affects the amount of money a lender will provide for your mortgage. It can serve as a negotiating tool for you. If the value of the house is less than than the asking price, it is most likely in the seller's best interest to lower the price. This is because a bank or lending company won't provide more money than the house is worth.    An appraisal is one of the most important steps of closing on a house, so you should anticipate that it needs to be done — whether you are buying or selling. Having this done generally costs a few hundred dollars, so this should be factored into your overall budget.  
Our Omaha, NE Real Estate Team Is Here for You
Whether you are buying or selling a home, our experienced team is here to help you through every step of the process. To learn more about appraisals or anything else we can do for you, please call our Omaha, NE real estate group today at 402-679-6566. We serve people in Omaha and surrounding communities and are thrilled to meet you and help start your journey.