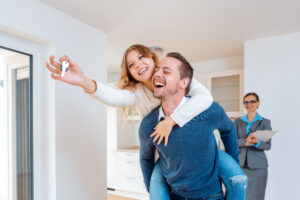 We've recently talked about the pre-approval process and how we help our clients find their new home or property. But what happens once you find the perfect place for your family? At this stage, you need to reach an agreement with the seller and close on your home. Fortunately, Bill Swanson and The Swanson Group in Omaha, NE, are ready to help with this step!
The Agreement Process
Once you find the right place for you and your family, we will look at similar sales in your area and help you prepare a fair offer that works for both parties. Your offer will include a "proof of funds" letter from your bank or an approval letter from your lender. If multiple offers are on the same house, we would look at strategies to help your chances, such as boosting the earnest deposit, closing date flexibility, or even a personal letter detailing your story. The seller will respond with an acceptance, rejection, or a counter offer. Again, we will be there to help you with the next steps and hopefully, help you get the house!
Closing Day
Now, let's talk about closing day! Once the offer is accepted, your earnest deposit will be turned over and the contract will be processed. An appraisal will also be ordered by your lender, and you may need to pay a fee. On your end, you need to arrange for homeowners' insurance and set up utilities and internet services. There will be one last walkthrough and once your inspection is complete, funds will be wired from your lender to cover the house. The rest of the process takes about 15 minutes to an hour, as you finish paperwork and receive your house keys. Congratulations, you're now a homeowner!
What Happens Next?
This won't be the last you hear from us! We want to make sure you're happy with the place, and offer our assistance if you need contractors or if in the future, you want to sell or purchase another property. We'll reach out from time to time to talk to you. If you have any questions, or if you would like to get started on your search today, then give us a call today!
Our Omaha, NE Real Estate Team Is Here to Help
We want to help you find the building you're looking for, whether this is a home for your family or an investment property for your portfolio. If you want to find out more about finding the right house or property for your family, then please call our Omaha, NE real estate group today at 402-679-6566. We serve people in Omaha and surrounding communities, and are eager to meet you and start your journey!