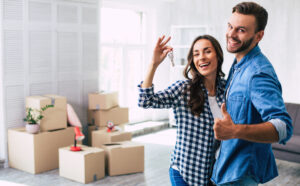 Are you looking for your first home, or do you need a bigger place? Are you moving to Omaha with your family for a job? No matter your situation, Bill Swanson and The Swanson Group can help you find your perfect place in Omaha, NE. In today's blog, we're going to look at how we find your new home!
Working With Omaha Residents and New Arrivals
We've been serving the Omaha area for years. We love this city, and know just how wonderful it can be for families and individuals. When we talk to you and find out what you're looking for in a home, and why you're relocating to Omaha, we can help you find the best house in the best area for you and your family. We can take school and work location into consideration, and the areas you're most likely to visit for recreation. If you're new to the area, we can give you the rundown on this wonderful city. If you already live here but need to move to a different area or find a new house, again we can put our expertise to the task!
Finding the Right Home
To get started, we will set up a meeting with Bill or with one of our awesome team members. We will talk about your timeframe and what kind of house you're interested in. While we prefer in-person meetings, this can be done on the phone, online, or even through Zoom. We'll look at any options, and build a plan that fits your schedule and your budget. The professionals we recommend or work with are all vetted and respected in our industry, and won't steer you wrong.
What Happens Next?
We take an 80-10-10 approach to finding a home, which helps you find what you need without prolonging a search for an unnecessarily long time. This means a house that has 80% of what you want, 10% of what you like but could easily change if your tastes change, such as paint or trim. We also take into consideration 10% of what you would like, but could live without. Often, this helps us find the perfect house in a shorter time frame, so you can move forward with the next stage of your life.
If you have any questions about buying a home in the Omaha area, or about working with our team, then contact our team today to learn more.
Our Omaha, NE Real Estate Team is Here to Help You
Even in this crazy housing market, we want to help you find a house. If you want to find out more about buying a new house or your first one, then please call our Omaha, NE real estate group today at 402-679-6566. We serve people in Omaha and surrounding communities, and are eager to meet you and start your journey!