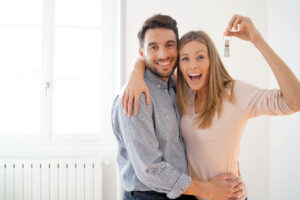 Are you looking for a new home in Omaha, NE? Whether you're moving in from out of the city, or looking to upgrade to a bigger home (or downsizing), Bill Swanson and The Swanson Group can help. In today's blog, we're looking at the different options and strategies we use to help you find the right place for you!
Setting Your Criteria
First, we want to talk to you about what you're looking for. We need to know your budget and what kind of property you want for yourself or for your family. Once we have this criteria set up, we will set you up with an app that contains a live feed of the MLS system. By the time you find houses on sites like Realtor or Trulia, they're likely pending or sold. But this feed lets you see properties as soon as they hit the market, so you have a chance to put in an offer. You can even receive alerts when one that meets your budget and criteria is available!
80-10-10
To help make the process of finding a house a headache-free one, and one that doesn't last for months and months, we often recommend the 80-10-10 rule. This has made many of our clients happy, and helps them find a home in a shorter time frame. Essentially, you want a house with 80% of what you want, and 10% of what you like but could easily change, such as paint, trim, unfinished basement, or other minor models. This should also include 10% of what you would like, but could live without. This rule helps prevent people from coming up short when looking for a home that has 100% of everything.
Making an Offer
When you find a place that interests you, you can view it online in greater detail and if you're still interested, we will arrange for an in-person viewing. You can always take your time or pass on a house, you'll receive no pressure from our team. We want you and your family to be happy with the home you choose, and we're willing to work with you however long it takes to get there. If you have any questions about a property search or about buying a house in our community, then contact our team today to learn more.
Our Omaha, NE Real Estate Team Offers House Buying Help
We want to help you and your family find just what you need in our community. If you want to find out more about choosing your forever home, then please call our Omaha, NE real estate group today at 402-679-6566. We serve people in Omaha and surrounding communities, and are eager to meet you and start your journey!