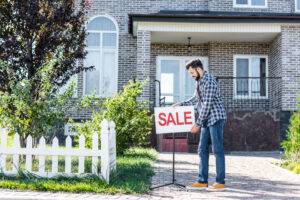 When you have a home on the market in Omaha, NE, working with Bill Swanson and The Swanson Group can make the process a breeze. Last week we discussed how we choose your best listing price. Now we want to cover what happens when the first offers start rolling in and how to respond!
Marketing Your Home
When you come to us for help selling your home, we will help you find the best listing price to get you a fair amount and to ensure it doesn't just sit on the market. We then work with you to market it, making sure people can find your listing on dozens of popular realty websites, as well as in physical mailers, ads, text marketing programs, and more. We want as many eyes as possible on your home, so you can sell it and move forward with the latest stage of your life! But what happens when the first offers start to come in?
The First Offers
Once the marketing process starts, we will be in constant contact with you. We will let you know where we'll be advertising your home, and what feedback we're receiving. We will also help arrange in-person viewings when people show interest. You'll never be in the dark! When an offer is made, we will present it to you in person so we can analyze every aspect of the offer. We then work with you to craft a response, whether you want to accept it, reject it, or provide a counter offer. Next, we will ask for approval letters or proof of funds.
What Happens Next?
If you accept their offer, congratulations! You're so much closer to moving forward. We will work with you to order inspections and keep you updated on each set of the process as the sale moves forward. We will also discuss whether you want to cover closing costs or not and other common aspects. When the sale is complete, we will still check in from time to time to see how your new house is going, so you know we're available to help with future sales or home purchases. We mean it when we say we want to be your realtor for life!
If you have any questions, don't hesitate to give us a call today!
Our Omaha, NE Real Estate Team is Here to Help!
From the moment you decide to sell through closing day and beyond, we're here to help. If you want to find out more about selling a house, then please call our Omaha, NE real estate group today at 402-679-6566. We serve people in Omaha and surrounding communities, and are eager to meet you and start your journey!