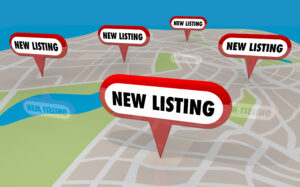 When you sell your house, you want to get the most you can, but you also don't want it to sit on the market. Which is why Bill Swanson and The Swanson Group in Omaha, NE, want to help you select the best listing price, one that is fair for you and helps you compete on the market. In today's blog, we're going to talk about how we choose the price and market your home.
Getting Ready to Sell
Are you ready to finally sell your home so you upgrade to a larger one, or downgrade to a simpler house? Then start working with our team today! We can help you through each and every step of the process, starting with selecting a listing price. First, we will perform a detailed market analysis and pricing analysis of your home, which includes looking at comparable sales in your community. We can then determine the best list price, one that meets your goals and ensures your home doesn't sit on the market.
Staging Your Place
Next, we need to prep your house. Not only for tours, but so we can take professional photographers to use in mailings and advertisements. Our office works with a professional stager, who can make each room in your place shine and showcase your house in the best possible light. We then photograph your staged house, and use these in the listings and marketing materials we create to get the word out about your sale!
Our 15-Step Marketing Plan
First, we will ensure your home is being featured on sites like Trulia and Realtor, and dozens of others. Over 95% of buyers will look online at these posts, and then schedule virtual and in-person showings later. We also feature your place in online and newspaper ads, direct mailings, and flyers in a flyer box. We even have text marketing programs! We want people to find your home easily and be impressed by what they see, so they can make an offer and you move on to the next stage of your life. If you have any questions about our marketing strategy, then contact our team today. We're ready to help you sell your home, or buy a new one, and we strive to be your realtor for life!
Our Omaha, NE Real Estate Team Can Help You Sell
We're ready to help you get the most from your sale, so you can thrive in the next stage of your life. If you want to find out more about buying your house, then please call our Omaha, NE real estate group today at 402-679-6566. We serve people in Omaha and surrounding communities, and are eager to meet you and start your journey!