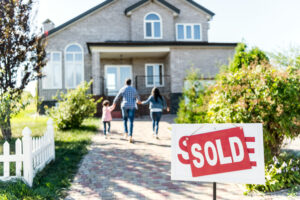 Do you need a new home? Whether you've relocating to the Omaha area, or if your family just needs more space (or you want to downsize), then we can help. In today's blog, Bill Swanson and The Swanson Group look at how we help people find the right home for their family in the Omaha, NE, community!
Navigating Your Options
First, we want to set aside a time to talk to you about your home. We want to know your parameters, and also your budget too. This information is crucial as we start the search. After our initial meeting, we will then give you access to a special app in which brokers add new listings as they become available. You can also opt for an automatic notification system, in which you receive a text or email when a listing comes up that matches your parameters. You can view a listing online, and then if you're interested, we can arrange for an in-person viewing. When you're ready to make an offer, we're ready to help with this process too!
80-10-10
Often, the results can be overwhelming, and in the search of the absolutely perfect home, people lose out on listings that meet their needs. Which is why we've been big fans of our 80-10-10 rule. This ends the search for perfection, and instead helps you find what actually meets your needs. Essentially, you look for a house with 80% of what you want, 10% of what you like but could easily change in the future (paint, trim, and so forth), and 10% of what you would like but could live without. This helps parse the results and makes sure you can find what suits the needs of you and your family. 
What Happens Next?
Next, we help you find what you're looking for and help you make an offer. The housing market is a little crazy now, so we can make sure your offer is competitive and that you have a fair chance to find the house of your dreams. We believe in constant contact, so we can help you with every step of the process. You never feel ignored or left alone, and we're always here to help you. If you have any questions about our process, then contact our team today.
Our Omaha, NE Real Estate Team is Ready to Work With You
We want to make the process of finding your new home a stress-free one. If you want to find out more, then please call our Omaha, NE real estate group today at 402-679-6566. We serve people in Omaha and surrounding communities, and are eager to meet you and start your journey!