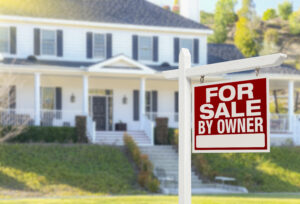 Bill Swanson and the Swanson Group want to be your realtor for life. For buying your first home, or expanding a portfolio of rental properties, we want to help families in the Omaha, NE, area. In today's blog, we're looking at the experience of working with our team, and how we stay in constant contact with you throughout the process!
Ready to Buy or Sell?
Are you interested in moving to the Omaha area, or do you already live here and want to find a new home? Whether you're buying or selling, we can help you through each step of the process. We spare you the headache of navigating this on your own, and help you gain the best value for your home, and find one that fits within your budget. First, you should give us a call to schedule a consultation. We can talk to you about your budget, what you're looking for, and then create a marketing plan to begin moving forward. 
Helping You Through the Process
If you're buying a home, we can connect you with a MLS system where homes are inputted by brokers, so you see options as soon as they hit the market. You can also receive text alerts and emails when something meeting your criteria is available. With our 80-10-10 system, we help people parse through their options and find what fits them best. Essentially, this means 80% of what you want, 10% of what you like but could easily change with paint or new fixtures, and 10% of what you wanted, but can live without. We then work with you to make an offer and increase your chances of purchasing your perfect house.
Are you interested in selling? We can help stage your house and take professional photos to be used in ads online, as well as physical ads in flyers and newspapers. If there is an avenue to showcase your home, we're making sure you take advantage. We can help you navigate the offers and choose the right one! From placing ads to closings, our team is with you. 
Realtors for Life
We mean it when we say we want to be your realtors for life. If you need a contractor, want to sell your home, or want to pick up the properties, we will be checking in with you regularly to stay in contact, and help when possible. 
Our Omaha, NE Real Estate Team is Ready to Work With You
Our team wants to help people in our community find the right place for them and their family. If you want to find out more, then please call our Omaha, NE real estate group today at 402-679-6566. We serve people in Omaha and surrounding communities, and are eager to meet you and start your journey!