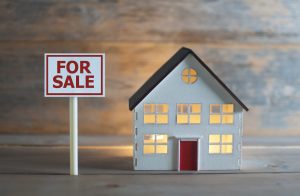 Did you know that a recent study revealed only 15% of homebuyers will work with the same realtor more than once? This could be due to a number of reasons, including poor service or headache, or the fact that the company simply isn't around anymore. The process of buying or selling a home is an arduous one, and having a team behind you that you trust can make a world of different. Which is what Bill Swanson and The Swanson Group wants to offer you and your family! Find out what we provide as part of our experience.
How We Maintain Our Clients
Did you know that a large number of our clients have had multiple transactions with our team? That's because we strive to make the experience as simple as possible. We employ proven marketing techniques and our system can help our clients buy and sell, building their dream homes or purchasing one that is perfect for their families. We've even helped people purchasing properties to build a portfolio of rental homes and apartments, allowing other small businesses to thrive in our community!
What We Offer
We always make sure you're never forgotten. People often find that once the sale closes, they never hear from the realtor again. That simply won't happen with our team. We believe in following-up with you to make sure your home or property is still providing the best roof possible over your family's head. When possible, we like to help people benefit from our expertise, for example, if a family needs a contractor to make repairs or improvements, we have a few names we could refer! We've even assisted our older clients with homestead exemption paperwork, and answered any questions that come up. If you ever consider selling your home, our experts are available to help you improve the value of your home and could even work with to facilitate a sale that brings the most value for your home!
Start Today!
Whether you're a first time homebuyer or someone with extensive history in purchasing and selling properties, we're here to help and can provide the expertise your family needs. To start, just give us a call or send us an email. We're your realtors for life, so don't hesitate to contact our team today!
Let The Swanson Group in Omaha, NE Help You Buy or Sell
Bill Swanson and the members of The Swanson Group want you to know that you will receive quality assistance in the buying or selling of your property! We strive to be your realtors for life, assisting in your buying and selling needs. To learn more about the various resources available at The Swanson Group, or to begin your search, contact the Omaha, NE office at 402-679-6566.