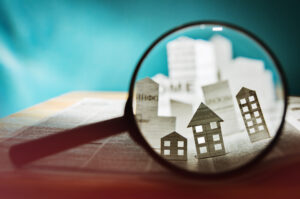 Whether you're looking for a new home for you and your family, or if you want to add a rental property to your portfolio, we can help you diver what you need in the Omaha, NE, area. In today's blog, Bill Swanson and The Swanson Group explain how we help our clients the perfect places and work with them to obtain it, from the first offer and even beyond closing! 
What Do You Need?
First, we want to start by finding out exactly what you're looking for. Do you need a larger home for a growing family, or are you looking for downside to a more manageable house? Do you want a property you can rent or add to your portfolio? After your interview, we will have a set of parameters to begin your search. We will help you assess results and find the right one for you. We won't pressure you to choose the first house we find, and will work with as long as it takes.
Finding Properties
When we have your budget and parameters in place, we will start the property search. We will send you a link to a live feed of the MLS system. This way, you see homes just as they hit the market. An automatic notification system will also be set up, so you receive an email or text when a property becomes available that suits your needs. You can then look at the online listing, and if interested, we can arrange to see the property in person. We can also recommend the 80-10-10 to help you parse the results and find the best option for you and your family. Essentially, look for a home that has 80% of what you want, 10% of what you like but could easily change in the future, such as paint or pictures, and 10% of what you could have liked but can live without. We've found this helps our client find the perfect place for them, without a long wait. 
Purchasing Your Home
When you find the right place for you, we will then help with the home purchase process. We can discuss options to help your offer stand out, and be there throughout the entire process so you have to negotiate alone. If you have any questions, then give us a call today!
Our Omaha, NE Real Estate Team Wants to Help Find Your Home
We're ready to help our clients find the right house for their needs. If you want to find a property in our area, then please call our Omaha, NE real estate group today at 402-679-6566. We serve people in Omaha and surrounding communities, and are eager to meet you and start your journey!