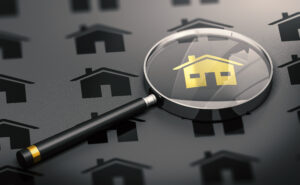 Do you have a home, commercial building, or property in Omaha, NE, that you want to sell? If so, then you may consider working with Bill Swanson and The Swanson Group! Our team is very experienced in helping people sell their homes, and getting a price that is fair for all parties involved. We will be with you through each step of the process, and have multiple options to marketing your house.
Our Marketing Options
We have a number of strategies to help ensure we spread news of your sale far and wide, and that we attract interested buyers and get you the best value for your home. To begin, as we mentioned in our previous blog, we will stage your house and take professional photos. These will appear in online ads and physical mailers. Since 95% of people look for a home online before they buy or visit in person, we will place ads on sites like Trulia and Realtor, and dozens of others. We also have text marketing strategies, and could place ads in newspapers and flyers, and a flyer box in your yard. We want to ensure that no one who could be interested in your home will miss your listing!
Constant Contact
We're also going to be working with you throughout this process, keeping in constant contact. We never want you to wonder how it's going or what we're doing, we want you to be apprised of every step of the process. This also continues throughout the sale process, and even after closing. After all, if you need to hire a contractor, or want to sell or buy in the future, we want you to know we're still here to work with. We believe in being realtors for life for our clients, and part of this process is to maintain regular contact with you.
Responding to an Offer
When an offer comes in, we will help you assess it and decide whether you want to accept, reject, or negotiate terms. You don't have to worry about making these big decisions on your own, you will have a professional there to speak with. If you have any questions about our services, or if you're looking to relocate to the Omaha, NE, area, then give us a call! We're here to help your family find your house, or sell once you're ready for the next stage of your life.
Our Omaha, NE Real Estate Team Wants to Help Sell Your Place
We're ready to help you get the best price possible for your place. If you want to sell your house or property, then please call our Omaha, NE real estate group today at 402-679-6566. We serve people in Omaha and surrounding communities, and are eager to meet you and start your journey!