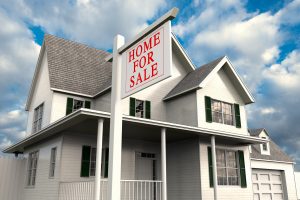 Selling your home is often necessary, whether you're moving or simply want to take advantage of high home prices. But the process could be a huge headache to those trying to handle it alone. Instead, you should consider working with Bill Swanson and the team at The Swanson Group, who know how to help you gain the most from your home, and who make selling a breeze.
Choosing Your Realtors and Your Price
We want you to know that we're here to help, even after you sell your home! We want to walk you through each step, helping you make the best decisions to get the most from your investment. After all, your property is the biggest investment most of us will ever make, and we want to make sure you receive a fair price. To do this, we will implement a 15-step plan!
A 15-Step Plan
We begin by looking at comparable sales in your community, so we gain the most accurate estimated value of your property. Once we settle on a price, we want to make sure people know your home is available for sale. For example, we will start with a sign in your yard and a newspaper ad in your city. We also list your house in online ads, physical flyers, a flyer box, direct and text mailings, and of course, websites like Zillow, Realtor, Trulia, and dozens of other websites. After all, for 95% of potential buyers, the first glimpse will be online. If there is a potential market, we want your house featured there!
Prepping and Staging Your House
We start by helping you stage your house. We work with professional stagers know how to showcase your property in the best possible light. There are even videos on our website that discuss how to stage your home and prep it for sale. We also have professional photos taken, so everything looks great in physical and online ads. We can then help arrange visits and tours for buyers, and will be here to help you. If you have any questions about how we prep and stage your property, or about the listing process, then contact our team today. If you have a house that needs to be sold, we have a team waiting to help you through the entire process.
Our Omaha, NE Real Estate Team is Ready to Help You Sell
We're ready to be there with you through each step of the selling process. For more information on how to get the most value from your house, then please call our Omaha, NE real estate group today at 402-679-6566. We serve people in Omaha and surrounding communities, and are eager to meet you and start your journey!