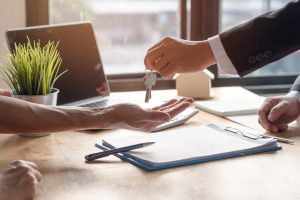 We often tell our clients that we want to be their realtor for life. Which means not only working with you through each step of the buying or selling process, but also being available afterward, with contracting help and more. In today's blog, Bill Swanson and The Swanson Group discuss what sets our award-winning services apart for residents of Omaha, NE.
Helping Buyers and Sellers Alike
We assist a number of different clienteles. Are you a first-time home buyer? Or maybe you need to sell your current home and find another? We can help you navigate this process through every step of the process. Are you looking to add properties to an investment portfolio, or pick up rental properties? Again, we have experience helping a wide array of clientele in the Omaha, NE, area. We employ proven systems and unique marketing strategies to help find the buildings you need, or to receive the fair price for your current home that you deserve!
Award-Winning Service
A study from the National Association of Realtors shows that only 15% of homebuyers will use the same realtor again. We strive to be your realtor for life! Which is why we often have clients who use us for multiple transactions. We may help them buy a house, and then sell it years later. We could even help them find their new house. To do so, we always stay in contact after closing day. We want to make sure your new place is working out, and to let you know that we can help when different situations arise, including if you need contractor referral or decide to sell.
Getting Started
To get started, you can call us at the number below, or reach out online through our email. We want to be your trusted adviser in all things related to real estate, from finding your home's value and staging it for a sale, to assisting with homestead exemption paperwork and other issues. If you're looking to relocate to the Omaha area. Find a new home in the community or if you're leaving and need to sell, we're here to help you. If you have any questions about our award-winning services, or if you just have a few questions, don't hesitate to reach out!
Our Omaha, NE Real Estate Team Talks About Our Services
When you need to find a new house, or sell your current one, we're ready to help you! If you want to find out more about our services and start your journey to a new house, then please call our Omaha, NE real estate group today at 402-679-6566. We serve people in Omaha and surrounding communities, and are eager to meet you and start your journey!