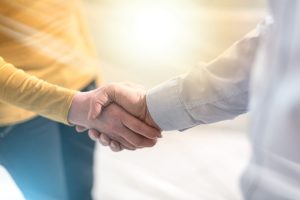 Did you know that Bill Swanson and The Swanson Group have earned awards for their service? We help people in the Omaha, NE, area and surrounding communities buy and sell homes, whether they're looking for their first home, or have experience in purchasing multiple properties. In today's blog, we're going to talk about what to expect from working with our team!
Our Clients
Every client, whether they're buying their first home or have experience in purchased investment properties, receives the same experience. We employ proven systems and marketing programs that have been shown to help people find what they're looking for, and what fits in their budget. Often, we have clients return to us when they need to buy or sell. We can help you buy or sell a house, or build a portfolio of rental properties, whatever you're looking for in the Omaha, NE, area.
Constant Contact
You're going to hear from us frequently throughout the entire process, you will never be neglected or forgotten. This even extends beyond the completion of your sale or purchase! We maintain contact after closing day to see how things are going, and to offer assistance if you need to find a contractor.  We've assisted elderly clients with homestead exemption paperwork, and have always found time to answer questions and discuss possible improvements for our clients' houses. We mean it when we say we're your realtors for life!
Finding Your New Home
If you need to find a house or property, we can use a number of resources to direct you to homes and buildings as soon as they hit the market. We employ the 80-10-10 rule to make the process move faster and help you find what suits your needs. Essentially, your house should have 80% of what you want, 10% of what you like but could easily change, and 10% of what you wanted but could live without. We also always make sure what we find fits within your budget.
Prepping Your Home for Sale
If you're ready to sell, did you know that we have professional stagers to help make your house attractive to potential buyers? We can also list your home on dozens of websites, so it can easily be discovered. We have tons of marketing options to get the word out and even build up a bit of hype for your house in the neighborhood. We want to make the process a simple and easy one!
Our Omaha, NE Real Estate Team Is Here for You!
We're ready to help you with our award-winning services! If you want to learn more about buying or selling a house, then please call our Omaha, NE real estate group today at 402-679-6566. We serve people in Omaha and surrounding communities, and are eager to meet you and start your journey!