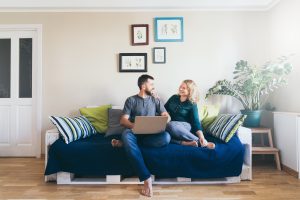 Are you ready to upgrade to a larger house, or do you want to downsize to something more manageable? Whatever path you choose, Bill Swanson and The Swanson Group in Omaha, NE, are ready to help you find the best property for your needs. In today's blog, we're looking at the process of finding a new home, and how our 80-10-10 rule helps!
Looking for a New House
Instead of spending time on Zillow or Trulia and finding homes that have likely already sold or are pending, we will help send a link to an app that includes a live feed of the MLS system. Brokers input houses that are hitting the market into this feed, so you can see homes as soon as they hit the market. We can then email or text when buildings meeting your criteria have become available. To find out what you're looking for, we will schedule an interview to talk to you about what you're searching for, and what your family needs. We will all be on the same page once the house hunt begins. We never want you to feel rushed, and you can take as long as you need to find what works for you.
Our 80-10-10 Rule
To help families find the house that is right for them, we've had great success with the 80-10-10 rule. Essentially, you should find a property or house with 80% of the things you want, and 10% of the things you want but could live without. The place should also behave 10% off things you like but could easily change, such as paint. Going this route has made the search much easier for our clients, and has helped people choose the home that makes them feel happy.
What Next?
Once you find what you're looking for, we can begin the next step: making an offer. But don't worry, we will be working alongside you throughout this process, all the way until closing day and beyond. We mean it when we say we want to be your realtors for life, and will always be here to answer questions, help you find a contractor., or even when you're ready to sell your current home. If you have any questions about our award-winning service, then contact our team today. We look forward to helping you and your family find your next place!
Our Omaha, NE Real Estate Team Wants to Help in Your Home Search
We're here to help families find the right place! If you want to learn more about how we help you find your next place, then please call our Omaha, NE real estate group today at 402-679-6566. We serve people in Omaha and surrounding communities, and are eager to meet you and start your journey!